Why Now is the Right Time to Invest in Multi-Tenant Industrial Real Estate
Over the course of the past few years, the multi-tenant industrial real estate market has experienced a huge spike in demand.  This has made it the commercial real estate sector that investors need to keep their eyes on.  Currently, it makes up about 40% of the industrial space in the United States, and has one of the higher occupancy rates and strongest rental growths of the whole commercial market.  Getting clear on the components that have attributed to the growing interest in this sector is the first step in understanding how it will continue to be affected in the future.
E-Commerce
The biggest factor affecting the significance of the multi-tenant industrial real estate sector is the ever-expanding popularity of e-commerce.  Currently, about 9% of all retail sales are conducted via the internet, with that number expected to grow to the 20-25% range within the next few years.  Pair the increase in e-commerce demand with online companies competing to have the fastest delivery times, and you've created the perfect scenario for a booming market.  Between Amazon experimenting with 30-minute delivery times and the explosion of online grocery chains, retailers are looking to open many smaller distribution centers that are conveniently located as opposed to larger warehouses that don't give them access to offer these services to a broader audience.
Other Consumer Changes
E-commerce is not the only industry to explode in recent history.  The medical cannabis market and cloud computing are among some of the other currently thriving industries.  Lucky for multi-tenant industrial real estate investors, these rapidly growing businesses require warehouse space to house and/or distribute their end product and again, there's no end in sight to their continued progress.
Small Businesses
Small businesses took a heavy hit during the recession; however, these companies are starting to trickle back into the economy with a vengeance.  With these small and medium-sized businesses emerging, many owners are looking for multi-tenant industrial real estate to lease.  Further encouraging the rise of small businesses are many of the proposed policies set forth by the president, suggesting lower taxes for small business owners.  With policies aimed at putting money back in the pockets of small businesses, more are likely to emerge, contributing to an even greater need in the near future for smaller industrial warehouse space.
No New Development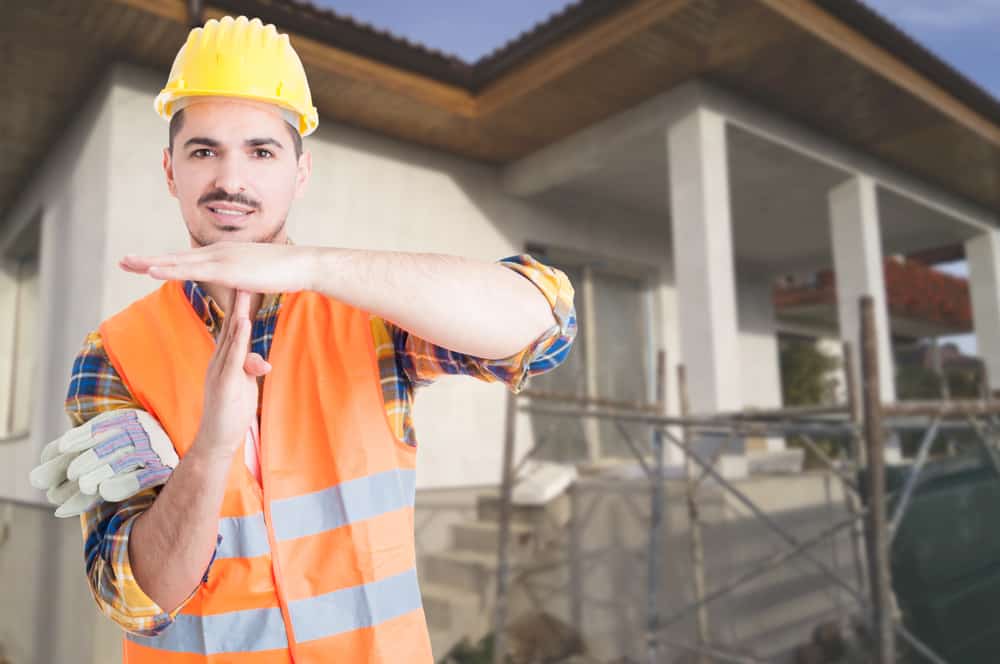 New development has all but stopped in the multi-tenant industrial real estate market.  While this may sound discouraging (why have they stopped building?), it's actually great news for investors in this sector.  With the ever-growing demand still on the rise, eventually demand is going to outweigh availability.  As this shift begins to occur, property values will increase and tenants will be looking to lock into longer lease terms to secure their space.  Obviously, longer leases mean less time that investment property is standing vacant, so it's a win-win all around.
Lower Costs
The cost of industrial real estate has been driven significantly upwards to keep up with the growing demand for industrial property that was set in motion by the boom of the e-commerce market.  This has left larger facilities out of the budget range of the smaller e-commerce companies, forcing them to instead seek out multi-tenant industrial real estate.  As the need for affordable industrial space continues to grow, so does the competition between tenants.  This is helping investors to ensure that they will be able to recoup their initial investment quickly and easily, as there is no end in sight to this increase.
Geography-Specific Growth Projects
Many cities throughout the United States are looking to revitalize urban areas in an effort to bring in more jobs, new businesses, and residents to these areas.  This has contributed to a big incline in growth projects, particularly in the West.  With big growth projects like this, more and more new businesses are expected to move into these areas, increasing the demand for multi-tenant industrial real estate.  As urban areas continue to expand, rental prices will continue to increase, again guaranteeing that investors will see high returns on their investments.
Looking for Multi-Tenant Industrial Real Estate in the Baton Rouge Area?
Now that you know why it is a great time to invest in multi-tenant industrial real estate, what's stopping you?Working with the pros at SVN | Southgate Realty, LLC is a perfect place to begin!  Our team of dedicated Advisors will help you to find the perfect investment property, negotiate a great deal, and take you all the way through an easy closing.  Take a look through our database of available properties and contact a member of our team today so that we can get started working for you!