Your commercial office space tour can be a fun and exciting endeavor as you envision how your company might fit into its four walls.  It is important, however, to not get so caught up in that vision that you forget to ask the important questions that will ultimately determine your long-term satisfaction in the space.  Before you check out your next potential space, make sure that you know what you should be looking for.
1.   How visible is my space to visitors?
Exposure and visibility are many companies' primary sources of growth, so making sure that your commercial office space is in a location where it can be seen could be crucial.  This might mean visibility from the street, but it also pertains to how accessible your office is within a shared building.  Will it be easy for clients and customers to locate your space?  Is it properly marked with the right amount of signage?
2.   Is the property handicapped accessible?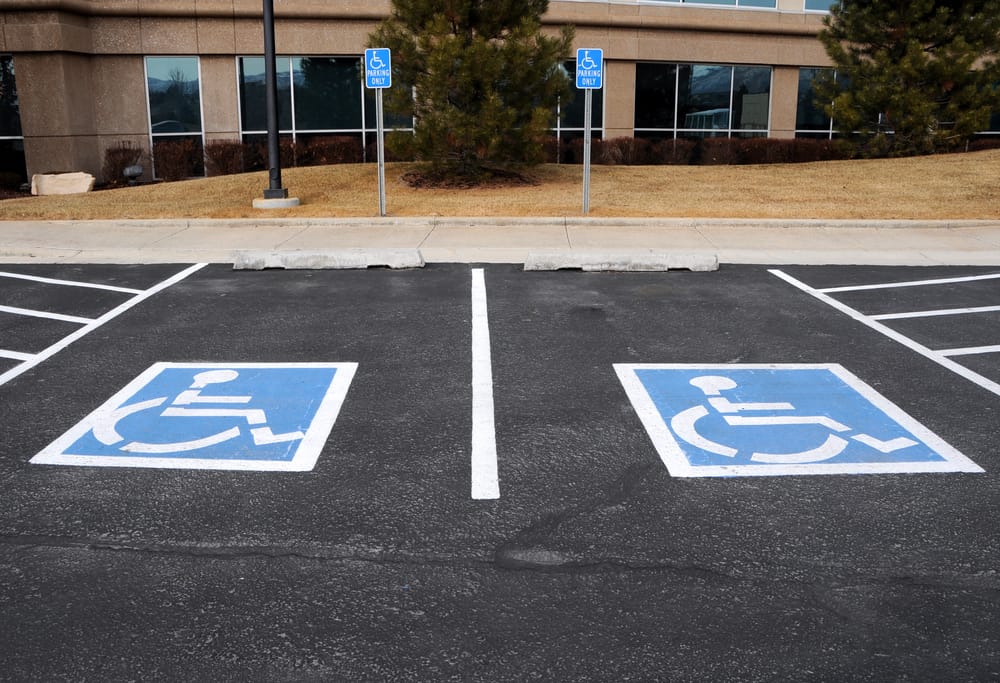 While most commercial office space is likely already up to standards when it comes to accessibility to those with disabilities, it is always important to double check.  This doesn't just mean having a wheelchair ramp.  It also means access to an elevator, wide-entry doors, properly equipped bathrooms and/or designated parking, among other things.
3.   Who are the other tenants in the building?
If you're touring a commercial office space that's located within a shared building, it's important to know who your neighbors are for various reasons.  For one thing, the other companies could pose a threat if they are direct competition or they could benefit your company if their services compliment yours.  It is also important when you are considering running wiring and cables to set up your new space.
4.   Is there access to a freight elevator?
If you plan on moving hefty equipment such as copiers, standing printers, and heavy desks into your commercial office space, a freight elevator will be necessary to help you get the job done both quickly and efficiently.
5.   What is the landlord's build-out policy?
There is a good likelihood that you will need to make some changes to a commercial office space in order to help it suit your companies individualized needs.  That is why it is so important to get clear on what your landlord considers to be acceptable and unacceptable as far as build-out's go.
6.   Is there any structural damage?
Damage to the structure of a commercial office space may not be obvious to the untrained eye.  Besides looking for clues such as cracked walls, floors, or ceilings, it is helpful to ask the question outright.
7.   What is the condition of the HVAC system?
HVAC repairs can be extremely costly, so avoid getting stuck with an unexpected repair bill by getting all the facts.  Not only should you know the condition, but also gain a better understanding of how it is priced and whether or not the unit is specified to you or shared among other neighbors.
8.   Where are the employee and customer parking?
Parking is an important selling point in a commercial office space.  The last thing you want is employees and/or customers showing up late or feeling frustrated as they circle the area trying to find a place to park.
9.   What is the after-hours protocol of the building?
This is important not only because it directly contributes to the safety and security of your space (if there are cameras on-site or security personnel), but also in case you ever have employees that work late or on the weekends.
10. Is the building wired to support my business needs?
Commercial office space today is far from what it used to be.  As the needs of businesses grow and change, so has the need for access to Wi-Fi, high-speed internet, reliable conference lines, and other modern technologies.  Getting locked into a space that can't support the diverse needs of your particular business can be a big expense to you.
Searching for a Commercial Office Space Tour in Hattiesburg or the Surrounding Areas?
Now that you know the right questions to ask as you tour potential properties, it's time to get your search underway.  At SVN | Southgate Realty, LLC, we've worked hard for 37 years to provide our clients with access to the best properties that the Hattiesburg area has to offer.  Our commitment and diligence has rewarded us with a client satisfaction rate that is unmatched in the local commercial market.  Call us today and see why our clients keep coming back to us for all of their commercial real estate needs.