Preparing Your Office Space for Cooler Weather
Even though autumn is not yet halfway through, the cooler weather is just around the corner.  This is the time of year where office space sees a huge spike in electric bills, employee sick days, and mood swings among the staff.  While making the transition into winter is not always the easiest, there are a lot of simple ways that you can prepare your office space for what lies ahead to minimize its impact on your staff morale and productivity.
Heating
As the nippy air creeps into your office space, your staff may find it tempting to crank up the heat.  Not only will this serve to drive your electricity bill through the roof, but it can also leave your employees feeling cranky, lethargic, and unproductive.  Rather than leaving your thermostat to the whim of one chilly employee, automate your HVAC system so that it is set at a comfortable temperature.  This can be anywhere from 70-77 degrees Fahrenheit, depending on your personal comfort zone.  Advise staff of the set temperature and encourage them to bring sweaters if they are still a bit too cool.
Seal Windows & Doors
The majority of the heat within your commercial office space will escape through the building's windows and doors.  A simple fix to this is to hire a professional who can come in prior to the cooler weather setting into re-caulk windows and check the weather stripping to all of the building doors.  This is a quick and cost-effective way to ensure that your heat stays where it belongs.
Offer Refreshments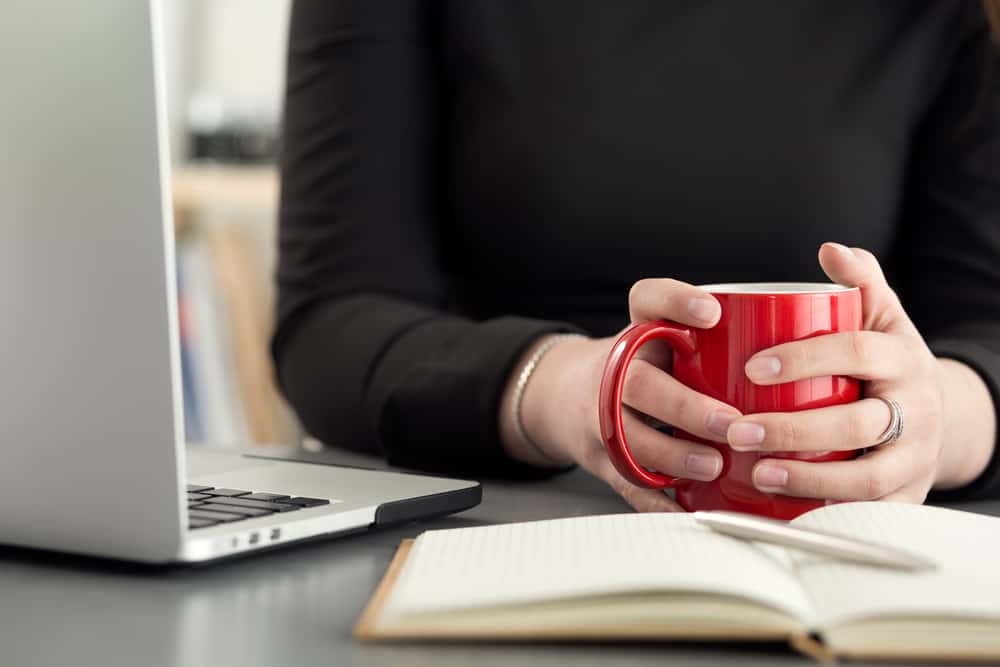 Another easy way to make sure that your employees can maintain a comfortable temperature even if the thermostat isn't to their liking is to make hot beverages like coffee, tea, and hot chocolate readily accessible to them.  Stock up the kitchen or break room of your office space with a few options and encourage your staff to bring in any other toasty preferences they might have.
Power Down
Another easy way to keep electrical costs for your office space down during the winter months is to encourage your employees to fully power down their technology.  While it's particularly important to ensure that this is done prior to holiday breaks, it's equally as important to do it at the end of each day.  It may seem like a bit of a pain, but it's important to acknowledge that even in sleep mode, a personal computer is using quite a bit of juice.  Multiply the amount that one is using by the number of PC's in your office and you may begin to see that the numbers add up pretty quickly.
Clean, Clean, Clean
If your commercial office space does not currently employ a cleaning company, the winter months are definitely time to make that investment.  With so many seasonal ailments being passed around, keeping your office clean and germ-free is of the utmost importance.  A single flu strain could easily take out your entire workforce!  A cleaning company should come in at least once, but preferably two to three times per week to keep your space and your employees free from illness.
Clean the Air, Too
Sometimes, particularly if your commercial office space is relatively small, having a cleaning company may not be quite enough to keep your space and staff germ-free.  The majority of winter ailments are transmitted through the air, so take some time to get that clean, too!  Air purifiers can be purchased for extremely reasonable prices and they are highly effective.  You might also consider opening up all of the windows and doors at least once a week to clear out any stagnant air that's lingering.
Lighting
Lastly, a great way to boost employee morale is to ditch the neon lights and make a small investment in lights that mimic the natural rays of the sun.  The internet is inundated with places to purchase variations of these sun lights.  Whether your intention is to get standing floor lamps to scatter throughout, replacement bulbs for existing fixtures, or desk lamps that you can give to each employee, sun lights are a great way to keep your commercial office environment a pleasant place to be.
Looking for Office Space in Hattiesburg or the Surrounding Areas?
Now you know exactly what to do to safeguard your office space against the winter blues!  If you're in the market to relocate your office or you are looking to lease office space for the first time, the experts at SVN | Southgate, LLC are here to walk you through the process step by step.  Our team has spent the past 37 years dedicated to keeping up with the latest trends in the commercial market in an effort to provide our clients with the knowledge that will help them find the best deals around!  Take a look through our database of available properties and contact a team member to begin your search!