Low-Cost Changes that Create High Returns on Multifamily Investments
Summer is almost upon us and that means peak leasing season is on the way. Before activity becomes overwhelming, owners and managers of multifamily assets should now start implementing strategies that will drive long-term revenue.
By implementing a few low-cost changes, multifamily owners and managers can maximize property value, attract prospective tenants, retain current tenants, and ultimately generate higher returns on their investment.
With the help of our friends at NREI, below we outline a few strategies that should be implemented before the start of leasing season. By taking the time to handle these items now, owners and managers of multifamily properties are setting their investments up for success year-round.
Address those Capital Improvement Needs
Before peak leasing season begins and it feels like there is no time to do anything else, multifamily owners and managers should use this time to address, and invest in, capital improvement needs. By handling stalled maintenance projects and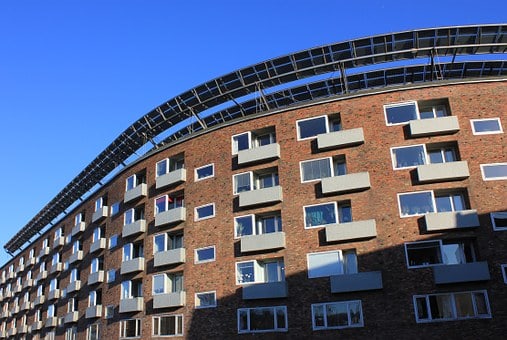 upgrading common areas, investors will not only add long-term value to their multifamily assets, but set them up to be 100% occupied at summer's end.
According to NREI, the capital expenditures that generate the highest return on investment include communal gathering areas and indoor/outdoor amenity spaces. Examples include larger clubhouses, BBQ areas and on-site movie theaters. The reason these amenities increase tenant retention is that they establish a sense of community, which is said to dramatically minimize turnover.
Another capital improvement owners and managers should implement is the upgrading of interior features that will result in lower maintenance over the long-term. An example is the installation of vinyl flooring. While an initial investment upfront, it enhances unit quality (happy tenants), provides for increased revenue through increased rental rates (happy owner), and requires lower maintenance resulting in increased return (happy manager).
Focus on Staff Training
Investing in multifamily property improvements is an important strategy to seeing high returns, but so is investing in staff training. Attracting and retaining multifamily tenants is the end goal, and exceptional customer service is how an owner/manager will get there. Before peak leasing season begins, when training time is dramatically reduced or even impossible, owners should put a heavy focus on on-site staff training.
During the "time before the leasing storm" owners should work with their property managers to thoroughly assess current training programs and research tools and tactics for improvement. By investing in staff training many things will happen at a multifamily property: operational efficiencies will streamline, resident requests will be handled faster, challenges will be addressed more appropriately and overall performance will increase. All things that equal tenant satisfaction and retention.
Adopt New Multifamily Technologies and Platforms
During this slower leasing period, multifamily owners and managers should take stock of their current asset management platforms to ensure they are increasingly operational efficiency, not slowing it down.
In addition to assessing current programs, owners and managers should also be researching the latest multifamily technologies that are available. After all, technology is constantly evolving and owners and mangers must evolve with it. By harnessing new digital platforms, owners and mangers not only improve efficiency but also profitability by minimizing operating expenses.
Increase the Return on Your Multifamily Asset By Starting Today
The key to experiencing high multifamily returns is to implement these low-cost changes today! By investing in capital improvements, focusing on staff training and adopting new technology platforms, owners and managers of multifamily assets will see increased occupancies and minimized turnover. These strategies will ultimately boost net operating income (NOI) and result in maximized revenue. If you are seeking help with the management of your multifamily asset in Hattiesburg, MS or surrounding areas, contact the expert team at SVN | Southgate Realty, LLC. Our proven strategies will help you reach your revenue goals.