Buying commercial real estate will always involve risk, but whether you are an investor or owner/user you do your best to assess and mitigate that risk in the pursuit of high returns. So how does one ensure that their asset experiences those high investment returns? While it involves many things like asset and property management, market demand, and price movements, it truly starts at one place: proper due diligence.
In order to decide if a commercial investment is a risk worth taking one must perform ample research and studies on both the property and its market. During this phase, typically completed with the help of a licensed commercial real estate Broker, an investor or owner/user will get a clear picture of the expected returns for their investment.
To get a look into the property performance crystal ball, there are 10 important factors that must be weighed before purchasing any type of commercial real estate. Whether a warehouse or medical office building, to ensure you are making a wise investment choice evaluate the property you wish you purchase against each of the below.
10 Most Important Factors Affecting the Purchase of Commercial Real Estate
Physical Location
Location, location, location! Yes it's cliché, but it's true. While a good location is easy to spot, it's difficult to predict if it will still be a desired spot 10 years from now. We can look into the past to try and predict but unfortunately we can't see into the future. To make a sound investment choice there are some usage particulars to consider, like: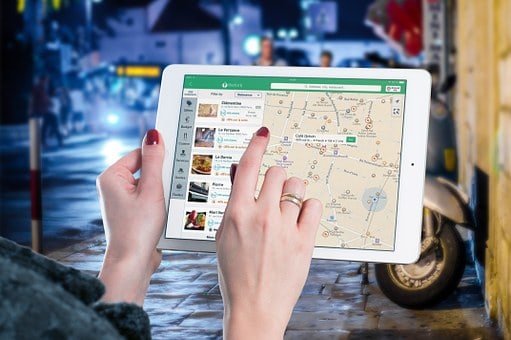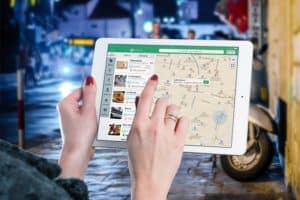 Distance from clients, customers, end users and suppliers
Transportation connectivity required for building use: roads, rail or water.
Accessibility and ingress/egress
Budget
Whether paying cash or using financing, before making any large investment purchase an investor or owner/user will first need to create an accurate budget. Since the purchase price is only one cost of buying commercial real estate, it must be allocated amongst all of the other considerations. This will provide an accurate range of what can be afforded allowing an accurate search of available options. The worst thing an investor or owner/user can do is start looking for properties before they know what make most financial sense.
Physical Condition
A property in poor physical condition is not an absolute deal breaker, but knowing how it got to that condition is. An investor or owner/user can factor in the costs of fixing property wear and tear, but it's most important to think about past and future needs. By determining how the property was used we get a glimpse into what it will need 10 years from now. This information will help determine resale value or rent earned going forward.
Usage Restrictions
It's of the upmost importance to know the lawful usage restrictions of a commercial real estate investment. For owner/users you want to ensure it fits your needs. So if you are a manufacturer you will want to make sure that warehouse can be used for industrial purposes. If you are a retailer you want to ensure that building isn't just for medical office.
For investors this is important, as you may want to think of usage changes further down the line. Depending on market fluctuations or developments it may make more sense to own a mixed-use building rather than office.
Modifications Restrictions
Dependent on your market there may be laws in place that restrict the modification to the exteriors or interiors of a commercial property. Make sure you are clear of the requirements before purchase.
Support Services Availability
Every commercial property requires support services to run operations and protect asset value. From security to property management, it's important to make sure these services are available in order to maintain a high resale value or rent price.
Future Opportunities
When looking ahead it's important to think about business going good…and business going bad. If positive, you will want to determine if the property could expand. If negative, would it be feasible to lease it out?
Future Developments
Infrastructure and neighborhood developments have the ability to both positively and negatively impact a property's value. A new beautiful park? That's lovely. A railway track half a block from your front door? Not so lovely. Make sure that you do your research into any future government or municipality developments as well as forthcoming commercial projects.
Existing Litigation
No one wants to deal with someone else's dirty laundry. When assessing a commercial real estate investment make sure it is free of any prior or existing litigation.
Maintenance Costs
It's no secret that it costs money to run a commercial real estate property. From property management to brokerage fees to legal fees, make sure that you get a realistic idea of what it will cost to properly run and maintain an investment before you purchase.
Protect Your Investment By Using a Professional
When it really comes down to it, to ensure success in any commercial real estate transaction – buying, selling or leasing – one must use a licensed Broker. Skilled in due diligence procedures and local market trends, a Broker is trained on the factors that affect the value of commercial real estate investments. They help their clients make the most informed, and right, decisions.
If you are thinking of buying, selling or leasing commercial property in Hattiesburg, MS or surround areas, please reach out and see how we can help. For over 37 years the team at SVN | Southgate Realty, LLC has combined our local Mississippi market knowledge with industry leading standards. As a result, this creates value for our clients with each real estate assignment. Give us a call today!