Whether you are looking to buy, sell, or lease commercial real estate, you should definitely be able to contribute to a conversation about it.  In order to effectively make this happen, there are certain commercial real estate terms that you absolutely must be familiar with.  Understanding common commercial real estate terminology will help you to avoid making rookie mistakes when it comes to successfully closing your transactions.
1. Agent
The term agent, in this context, refers to a person or entity that represents another person or entity's interests within a commercial real estate transaction.  The agent may be responsible for helping the individual or entity locate a property, locate a buyer or renter, view a particular property, or negotiate the sale or lease of a property, among other things.
2. Building Classifications
This term refers to a rating of A through D that may be assigned to a commercial real estate property.  While this rating is quite subjective, typically class A properties are newer and built in more desirable areas, therefore demanding higher rents.  Property value decreases as you move into B, C, and D properties.
3. Capital Improvement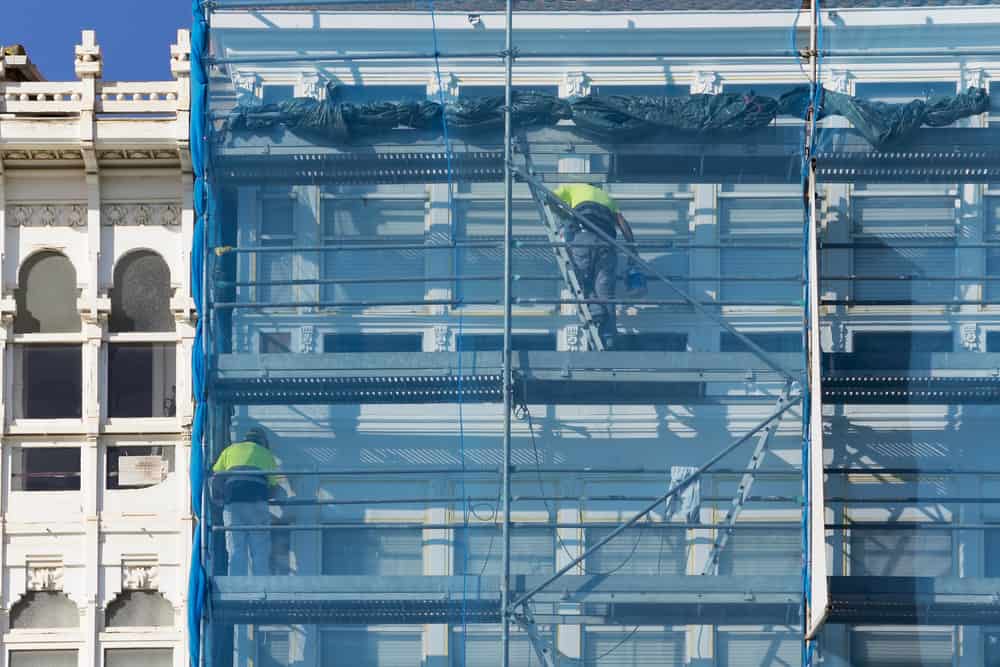 Capital improvement refers to any major repairs or upgrades made to a commercial real estate property that will extend its value, such as roof replacement, or lobby renovations.
4. Capitalization Rate
Also known as Cap Rate, this number determines how quickly an investor stands to regain his/her initial investment in a commercial real estate property.  It is found by dividing the Net Operating Income by the property sales price.
5. Common Area Maintenance
Shortened to CAM, this term refers to the additional rent charged to a tenant to help pay for the upkeep of shared spaces within a commercial real estate property.
6. Concessions
A concession is an offer made by a landlord to draw in tenant's seeking a commercial real estate property.
7. Gross Lease
This type of a commercial real estate lease denotes that the landlord is responsible for all of the charges associated with the property, including insurance, taxes, maintenance, and utilities, among others.  The tenant is solely responsible for their monthly rent.
8. Market Value
This term refers to the price a commercial real estate property can expect to go for if marketed correctly for a reasonable length of time.
9. Net Lease
This type of commercial real estate lease holds the tenant liable for their monthly rent, as well as additional expenses such as maintenance, insurance, repairs, taxes, utilities, license fees, et cetera.  It is also commonly referred to as a Triple Net Lease, or NNN.
10. Net Operating Income
This number is discovered by taking all of the revenue generated by a property (such as rental income, parking, or service fees) and subtracting any operating expenses to determine how much overall income a commercial real estate property might generate.
11. Operating Expenses
Any reasonable expense associated with efficiently running and operating a commercial real estate property, including grounds.  This may refer to repairs, maintenance, insurance, utilities, taxes, janitorial fees, et cetera.
12. Percentage Lease
Another type of commercial real estate lease, the percentage lease charges the tenant rent based on taking a percentage of their sales made on the premises.  Typically, a stipulation will be included to define a minimum rent as well.
13. Return on Investment
Commonly abbreviated, the ROI is used to evaluate the performance of a commercial real estate investment property, as compared to a number of other properties.  This figure is established by dividing the return on an investment by its cost.  This number is usually expressed as a percentage.
14. Tenant Improvements
This term refers to changes a property owner is willing to make in order to tailor their space to a tenant's specific needs.  Typically, these will be long term changes that will last throughout the length of the lease, and may include changes to walls, lighting, floors, or ceilings.
15. Zoning Ordinance
In commercial real estate, different properties are used for different purposes. Zoning ordinances are rules set forth by cities and towns, designating particular buildings for particular purposes.  For example, if you buy a building which is zoned for commercial office space, you won't be able to use that space for an industrial business.
Looking for Commercial Real Estate in the Hattiesburg Area?
Now that you are more familiar with some of the more common terminology you are likely to encounter on your search for the right commercial property, it's time to start looking.  Working with a skilled Commercial Real Estate Advisor, like those at SVN | Southgate, will help to simplify the process from start to finish.  We pride ourselves in ensuring that our clients have the necessary understanding to make well-informed decisions when it comes to their commercial transactions.  Take a look at our database of properties today and contact us to get your search underway!